Overview
A Certified Cloud Security Professional (CCSP) certification is an internationally recognized certification applicable to a wide range of cloud platforms. The CCSP certification represents the highest standard of cloud security, covering concepts and industry best practices in-depth.
Cognixia's CCSP training is a preparatory course aimed at providing basic as well as advanced knowledge about the six domains of CCSP. It covers cloud security architecture, design, operations, service, and maintenance to excel in the CCSP exam. It also examines how to leverage the various levels of confidentiality, integrity, and availability to secure data and applications on the cloud. It not only covers risk management analysis on the cloud, but also an in-depth idea about how to maintain a secure cloud infrastructure.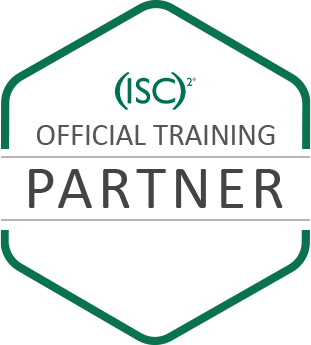 What You'll Learn
Data Security on the Cloud
Cloud Architecture & Design
Operations on the Cloud Platforms
Cloud Infrastructure Security
Application Security on the Cloud
Legal and Compliance Standards in the Cloud Platform
Curriculum
Understand cloud computing concepts
Describe cloud reference architecture
Understand security concepts relevant to cloud computing
Understand design principles of secure cloud computing
Identify trusted cloud services
Understand cloud data lifecycle (CSA guidance)
Design and implement cloud data storage architectures
Design and apply data security strategies
Understand and implement data discovery and classification technologies
Design and implement relevant jurisdictional data protections for personally identifiable information (PII)
Design and implement Data Rights Management (DRM)
Plan and implement Data Retention, Deletion and Archiving policies
Design and implement auditability, traceability and accountability of data events
Comprehend cloud infrastructure components
Analyze risks associated to cloud infrastructure
Design and plan security controls
Plan disaster recovery and business continuity management
Recognize the need for training and awareness in application security
Understand cloud software assurance and validation
Use verified secure software
Comprehend the software development lifecycle (SDLC) process
Apply the secure software development lifecycle
Comprehend the specifics of cloud application architecture
Design appropriate identity and access management (IAM) solutions
Support the planning process for the data center design
Implement and build physical infrastructure for cloud environment
Run physical infrastructure for cloud environment
Manage physical infrastructure for cloud environment
Build logical infrastructure for cloud environment
Run logical infrastructure for cloud environment
Manage logical infrastructure for cloud environment
Ensure compliance with regulations and controls (e.g. ITIL, ISO/IEC 20000-1)
Conduct risk assessment to logical and physical infrastructure
Understand the collection, acquisition and preservation of digital evidence
Manage communication with relevant parties
Understand legal requirements and unique risks within the cloud environment
Understand privacy issues, including jurisdictional variation
Understand audit process, methodologies and required adaptations for a cloud environment
Understand implications of cloud to enterprise risk management
Understand outsourcing and cloud contract design
Execute vendor management
Who should attend
The CCSP certification preparation course offered by Cognixia is highly recommended for current and aspiring:
Cloud security professionals
Networking professionals
Project Managers
Network engineers
Network security engineers
Prerequisites
This certification is applicable for information security professionals with minimum 5 years of IT experience. Out of these 5 years, they should have at least 3 years of information security experience and at least 1 year of cloud security experience.
Interested in this Course?
Certification
After completing the CSSP training program from Cognixia, one is fully trained and equipped to appear for the CSSP examination conducted by (ISC)2.
The CSSP exam evaluates expertise across six security domains. These domains along with their weightages in the exams are as below –
| | |
| --- | --- |
| Domain | Weightage |
| Architectural concepts and design requirements | 19% |
| Cloud data security | 20% |
| Cloud platform and infrastructure security | 19% |
| Cloud application security | 15% |
| Operations | 15% |
| Legal and compliance | 12% |
Clearing the CCSP examination conducted by (ISC)2 proves that the participant has the advanced knowledge and technical skills to design, manage and secure data, applications and infrastructure effectively on the cloud using best practices, policies and procedures.
The CCSP examination is conducted by (ISC)2 in English language worldwide. The details for this examination are as below –
| | |
| --- | --- |
| Length of the examination | 4 hours |
| Number of questions | 125 |
| Format of the questions | Multiple choice questions |
| Passing grade | 700 out of 1000 points |
| Exam language availability | English |